Guests booking from outside of the U.S.? No problem! Firefly can handle bookings from international guests.
Online Bookings
When booking an online reservation, guests now have the ability to specify a country on the Guest Information page of the booking process.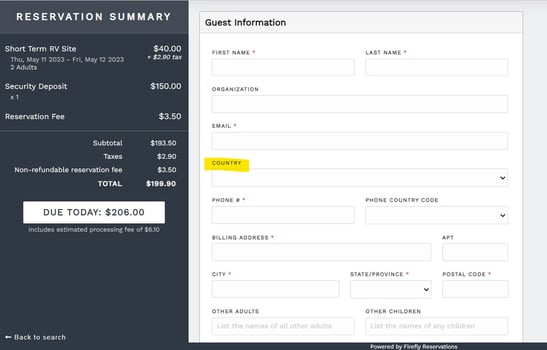 Select a country from the dropdown
When a country is selected, the Phone Country Code will automatically populate. Choosing a country outside of the US further allows an international guest to enter in the correct Address, City, and Postal Code in the correct formats for that country.
Internal Bookings
Similar to the online portal, employees taking reservations over the phone or manually will also be able to select a country when making a reservation for a guest.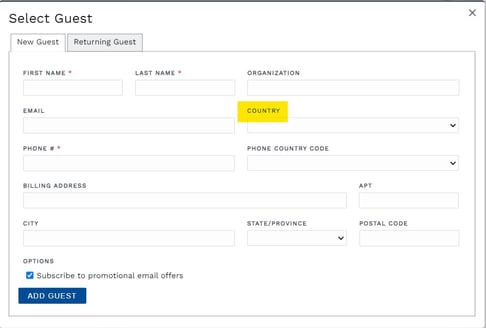 Create a new guest with the correct country
When selecting a guest to add to the reservation, you can specify the guests country using the dropdown while making a new guest profile. Again, this will allow for the correct Phone, Address, etc. to be entered according to that country.