If you want to attach a file to a reservation such as a drivers license scan, waiver form, etc, you can easily do that from the reservation detail page.
First, open the reservation, then click the tab with the paperclip on it. To upload a file, you can either drag and drop the file into the drop zone, or you can click the file upload dropzone to select a file from your computer. If you are on a mobile device, you can even take a picture using your devices camera to upload.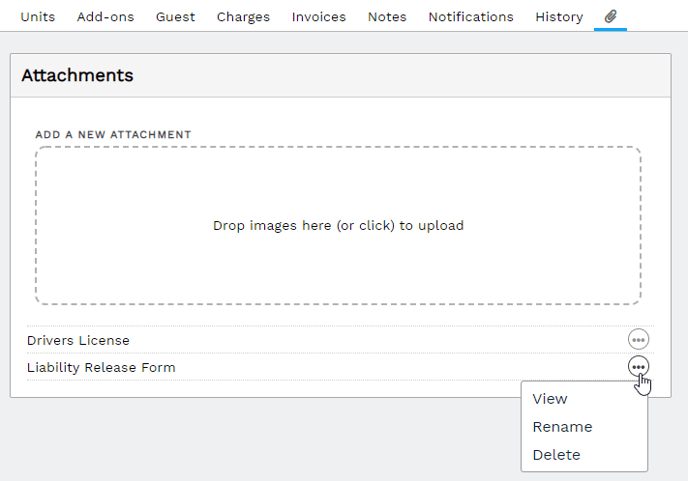 Once you have uploaded a file, you will see a list of attached files below the upload dropzone. Click the option button to view, rename, or delete the attachment.
Guests can also upload an attachment from the Guest portal. The guest just needs to select the Attachments option from the guest portal main menu, and attach a file in the same manner. Guests can view their attached files but cannot rename or delete them.