All good software has reports. Reports allow you to retrieve data stored in the system to help you make business decisions. Reporting is very simple in Firefly Reservations, and can provide very valuable insights.
Running a report
To run a reports, first select the Reports option on the main menu. A list of available reports will be displayed. Selected the desired report.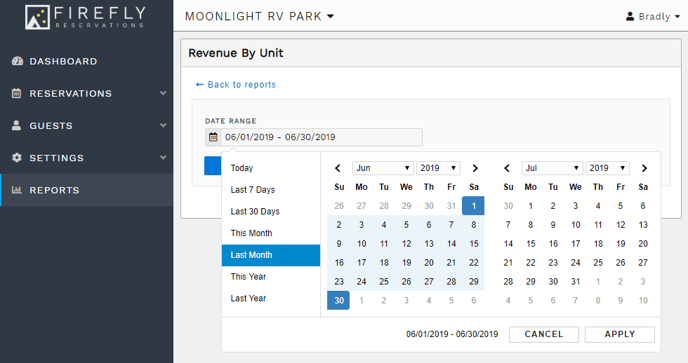 When the desired date range is chosen, select 'Run' to display the report results.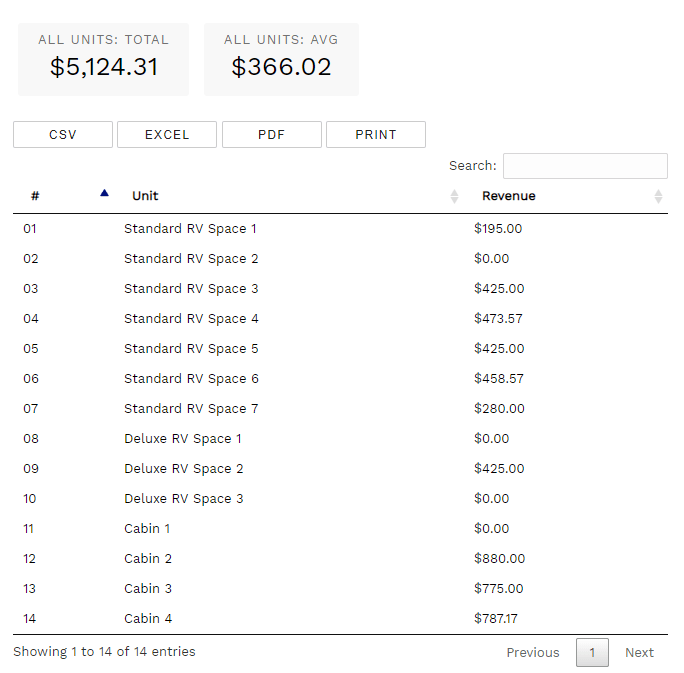 The report results will then be displayed. In the example above of the Revenue by Unit report, we can easily see for the last month, Standard RV Space 4 produced the most revenue of all the standard rv spaces. Using insights from reports such as this, you can identify which units pricing could be adjusted to maximize revenue.