Customized mass emails are easier than you'd think
Sometimes you need to send a mass email to all or part of your guests. This may be to remind guests of a park policy, inform guests of an upcoming event, or notify guest of an exciting new feature or amenity available to them. In any case, it can be quite a hassle to gather all your current guests email addresses and even more of a hassle if you want to include any personal data in the email.
With Firefly Reservations, sending a customized email is quick and easy. Simply select all your recipients from a list of your current guests, and start typing up your email! If you want to include a customized field such as their name, their personalized guest portal link, their balance due, or even your property info, just click the desired placeholder and a placeholder text will be added to the email surrounded by brackets, such as .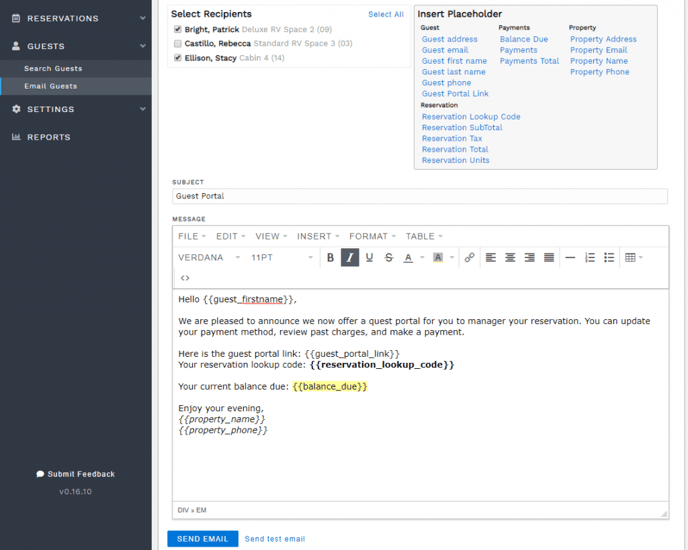 Feel free to style the email however you like, even the placeholders can be styled. Once the email content is complete, click 'Send test email' to preview the email for yourself if you would like. Once satisfied, click 'Send Email' to notify your guests of your latest announcements, and enjoy your coffee while it's still hot!