Real Words From Real Customers
"Outstanding software. Easily the best offering on the market from what I have seen!"
Matt, Riverbend Family Campground
"We are blazing through this summer with Firefly in our corner……and loving it!!"
Jon, Hidden Valley Lake Campground
"You guys have great customer service!!!"
Dara, Sugarbrush Campground
"My life has improved already"
Marion, Fernwood Forest Campground
"Firefly is much easier to use and has several features that K2, the KOA reservation system, does not."
Cole, Camp Westpoint
"I got a demo of all the systems available and I liked yours the best by far"
Belinda, Smoky Hill RV Park
"The amount of time this saves me from being on the phone is incredible!"
Jodi, Sheyenne Oaks Campground
"I was able to get a fully functioning reservation system up and running within 48 hours for 55 units."
Mike, Camp Rockmont
"This has to be the easiest software I have ever dealt with so thank you for making it!"
Addie, Drummond Lake
Not Enough Hours in the Day?
Constantly on the phone taking reservations?
Always answering emails checking unit availability?
Have a calendar full of reminders to process payments?
Spend hours processing payments for metered utilities?
"The amount of time this saves me from being on the phone is incredible" - Jodi, Sheyenne Oaks
Imagine Your Campground on autopilot
Accept reservations online while you sleep.
Guests manage their reservation while you drink your coffee.
Payments process for monthly guests while you eat breakfast.
Automatic email reminders send while you play golf.
Guests check in on the Kiosk long after you're in bed.
This could be your campground using Firefly!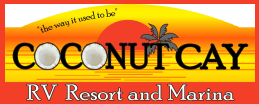 How We Make Your Job Easier
Accept Online Reservations 24/7
Accept new reservations 24/7. Simply add a button to your existing website to take guests to the reservation portal. They can see live availability and make a reservation without any effort from you!
Demo the reservation portal →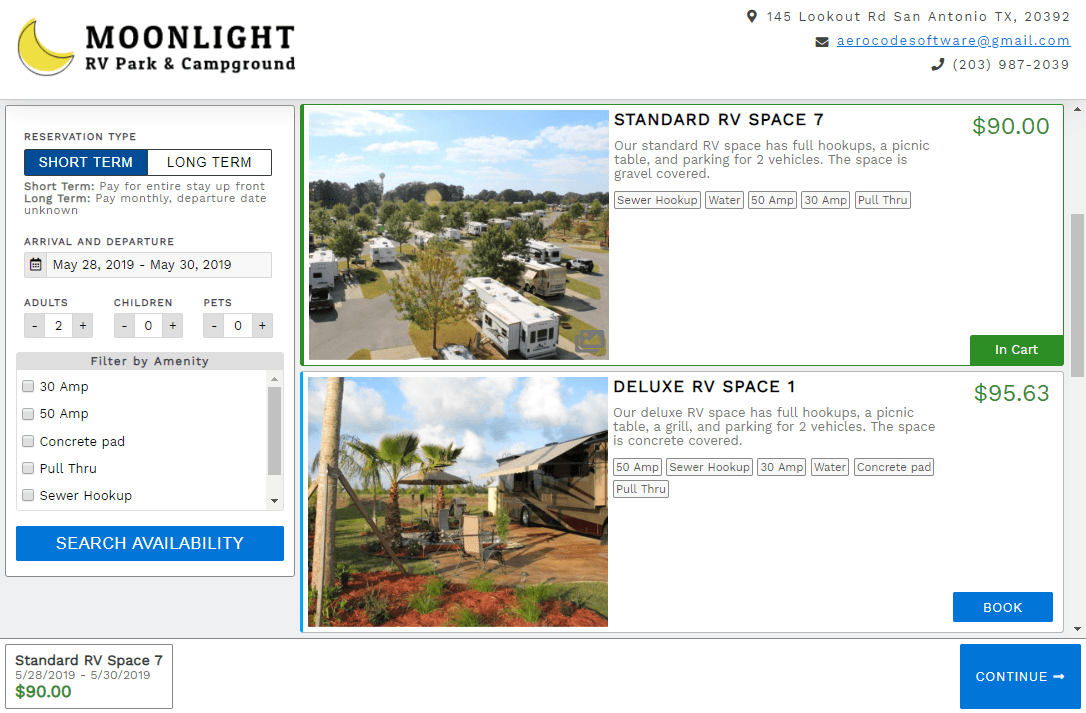 Effortless Long Term Reservation Management
Guests can make a long term reservation right from the reservation portal, no need to call the office! Charges are automatically added very month, and payments can automatically process. Guests are automatically notified of upcoming charges and payments. That means a lot less work for you.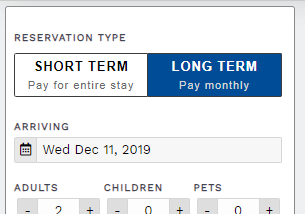 Guests Can Choose a Space From the Interactive Map
Guests will be able to pick the exact spot they want using the interactive map. Available spaces can be added to the cart, or the guest can view an availability calendar of an occupied space so they can adjust their reservation dates if they really want a particular spot.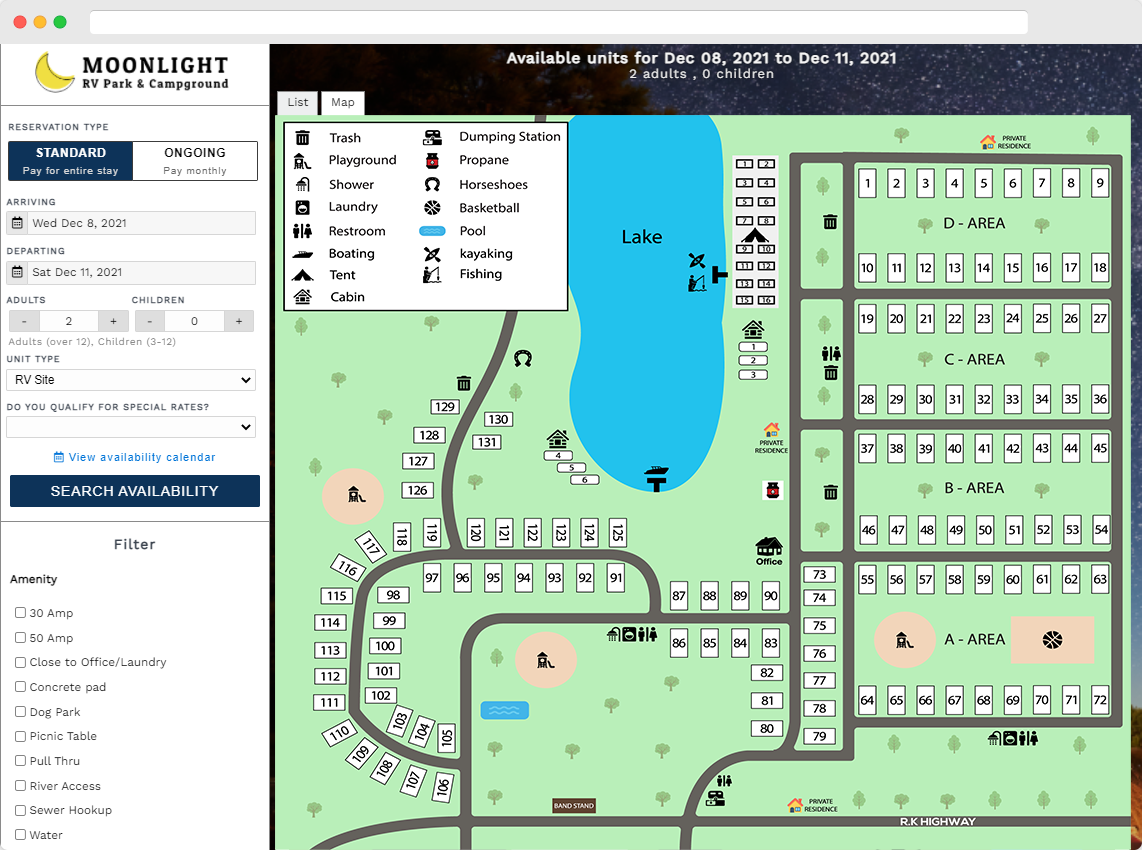 Quick Sales with the Point-of-Sale
Use the Point-of-Sale (POS) register to quickly process transactions at your campground store. No need for a separate POS system, it is all built into Firefly!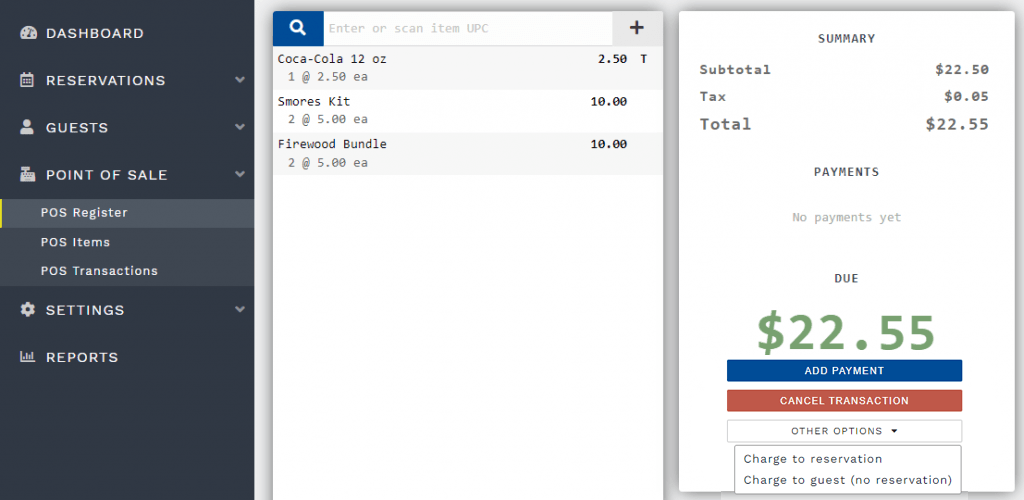 Increase Revenue with Add-ons
Do you want to offer your guests a golf cart rental to scoot around on? How about a firewood bundle and a smores kit so they can enjoy the firepit? Make these add-ons available on the reservation portal so guests can purchase them when making a reservation. Cheers to increased revenue!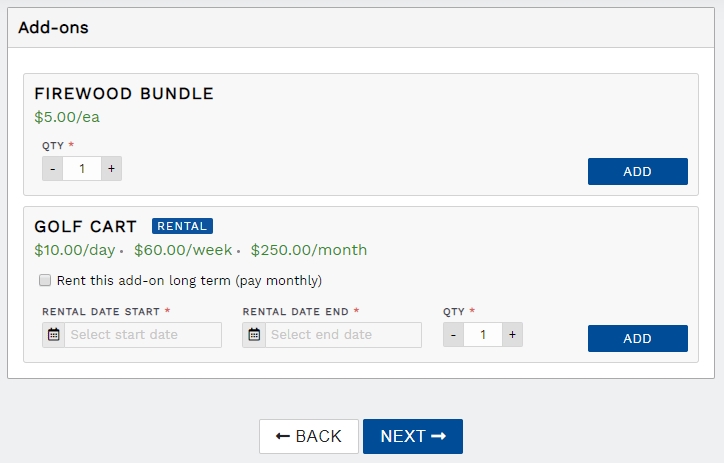 Guests Can Help Themselves with a Guest Portal
Guests manage their reservation on their own in the Guest Portal. They can makes payments, update their expiring credit card, add a new payment method, or even request changes. No need for your guest to bother you when they can do it on their own!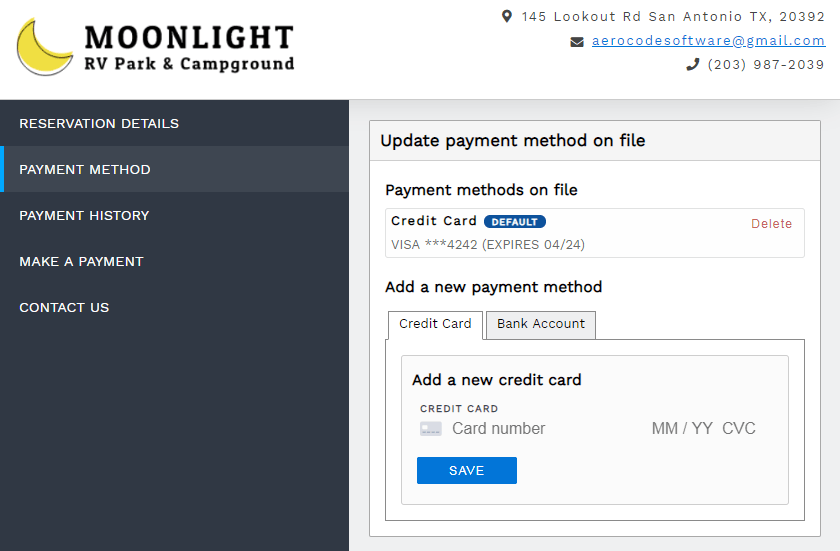 Relax with Auto Payment Processing
Automatically process recurring charges, such as monthly rent. With a few clicks, record utility readings and process payments. Now you can focus on your property and not waste time on repetitive tasks!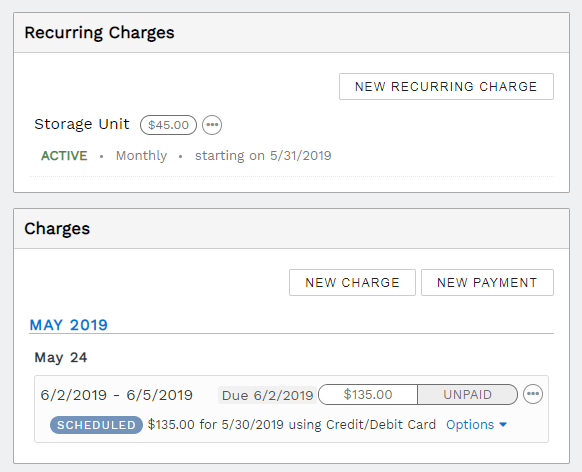 It's Easy to get started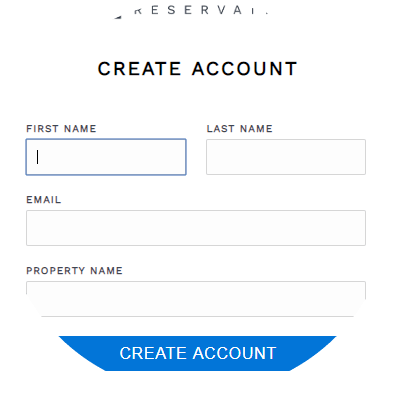 1. Create an account
It only takes a few seconds and you will have immediate access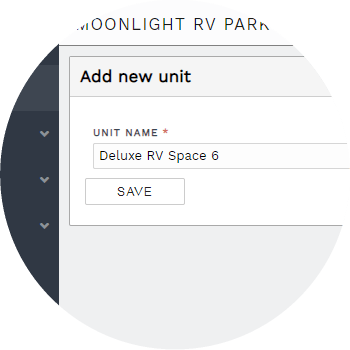 2. Add your units
Add your RV sites/Cabins/etc and set rates to begin accepting reservations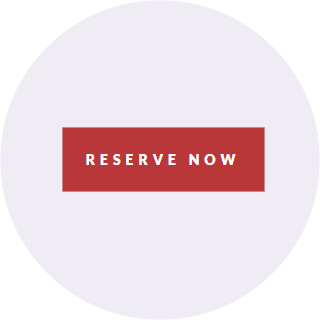 3. Start accepting reservations
Add a button to your website to start accepting reservations right away!
Frequently Asked Questions
How long does it take to get set up?
You could be up and running in less than an hour! It only takes a few moments to create an account. Then, add your units. If you have many similar units, add one unit, add the details, set the rates, and clone that unit. It only takes a few minutes to get set up with Stripe to process payments. Update your property settings with your logo, contact info, etc and you are done!
Can I process credit card payments?
Yes. We offer processor integrations with BASYS and Stripe. BASYS is our preferred payment processor due to their great rates, fast payouts (as soon as the next day), and awesome personal customer support. For customers outside of the USA, you can connect with Stripe. Payments are processed directly in Firefly with the click of a button. You can store credit cards and bank accounts on file to charge them at a later time. And when guests make a reservation online, you can automatically collect a deposit at the time the reservation is made.
Can I use Firefly anywhere?
Yes. Firefly is web based, which means you can log in anywhere in the world to manage your account. Firefly works on all devices (Windows, Macs, tablets, phones, etc).
How do I set my rates?
You can completely customize your rates using our easy rates rules engine. You can set a standard rate, as well as any number of special rates for peak season or a holiday weekend. Daily rates can even include special weekend prices. If you update the rate for one unit, you can easily export that rate to other similar units.
What happens if I lose internet connection?
Guests can still reserve even if you don't have internet, since our servers are still online. Once you have internet connection again (or if you use your mobile device in the meantime), all data will be current and accessible.
Can you just set everything up for me?
Yes, we will absolutely give you one-on-one training to equip you in the set up, all the while empowering you to easily manage Firefly in the long run. Getting set up is very simple to set up yourself, but we are here to help you as well. Most parks are able to be set up with in a few days.