Why Firefly?
Welcome to the future of campground reservations software. Firefly Reservations specializes in providing an all-in-one booking system designed to streamline your RV parks and campground operations. Say goodbye to manual processes and hello to an efficient, automated system that simplifies your life and enhances your guests' experience.
Experience Campground Management on Autopilot
Our innovative reservations software puts your campground on autopilot, automating tasks like accepting online reservations, processing payments, and sending email reminders. Allow your guests to manage their bookings while you focus on providing unforgettable experiences.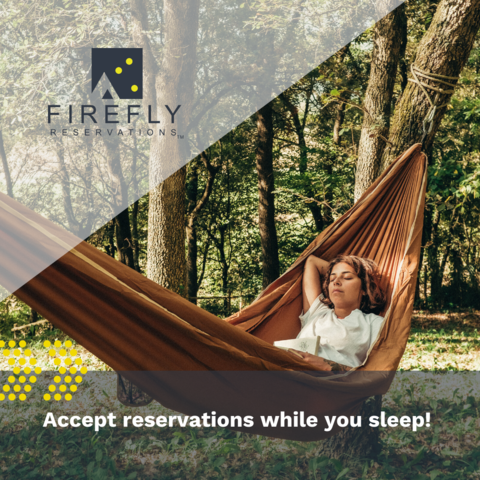 How Firefly Reservations Elevates Your Campground Bookings
Accept Online Reservations 24/7
Our user-friendly booking system integrates seamlessly with your website, enabling guests to view live availability and make reservations anytime, anywhere.
Effortless Long-Term Reservation Management
Long-term reservations are a breeze with Firefly's automated monthly charges, payment processing, and notifications.
Interactive Map for Space Selection
Enhance your guests' experience by allowing them to choose their perfect spot with our interactive map feature.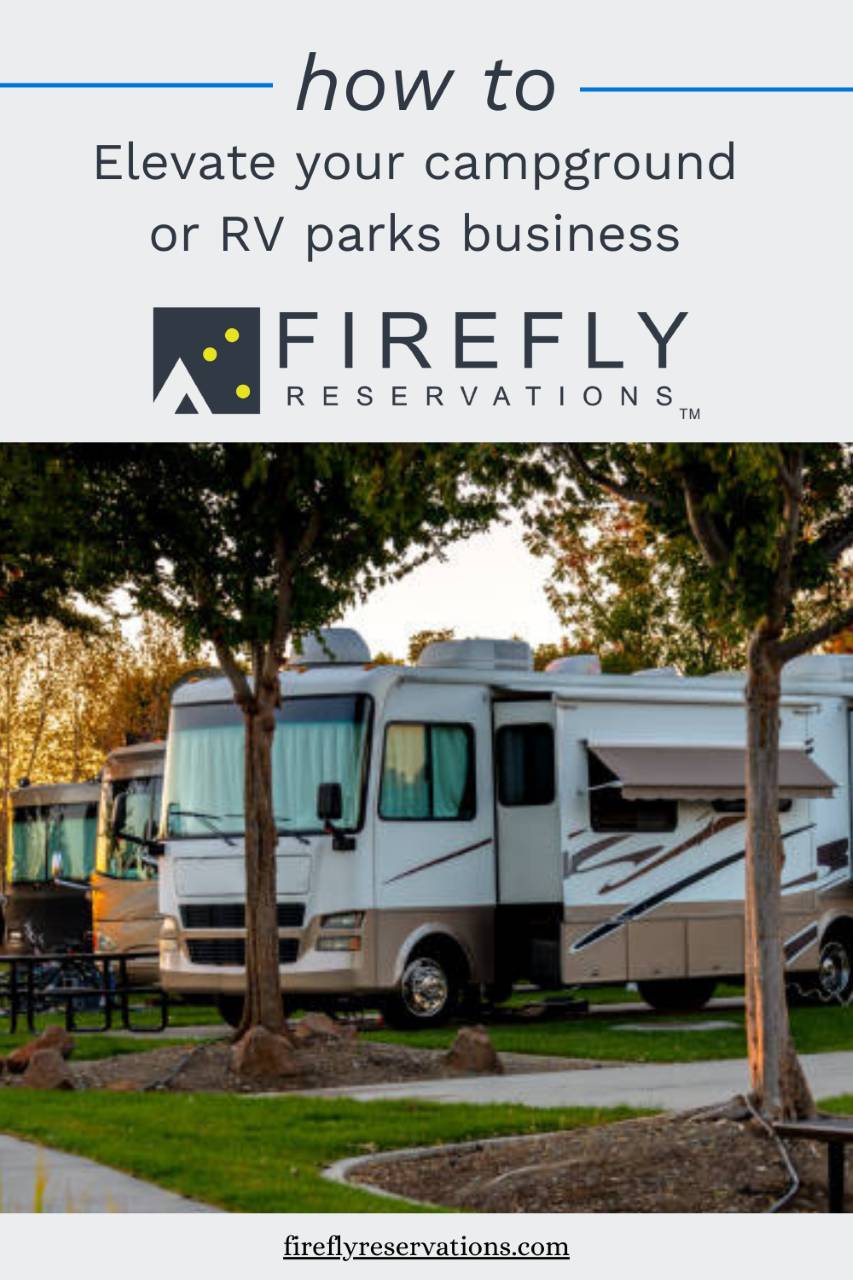 Even More Elevating
Integrated Point-of-Sale System
Simplify transactions at your campground store with our built-in POS system, eliminating the need for a separate platform.
Boost Revenue with Add-ons
Offer additional amenities like golf cart rentals, firewood bundles, and smores kits to maximize revenue and guest satisfaction.
Empower Guests with a Self-Service Portal
Our Guest Portal enables your guests to manage their reservations, payments, and requests without needing to contact you.
Automated Payment Processing
Save time and energy by automating recurring charges and utility payments, allowing you to focus on what really matters - your property.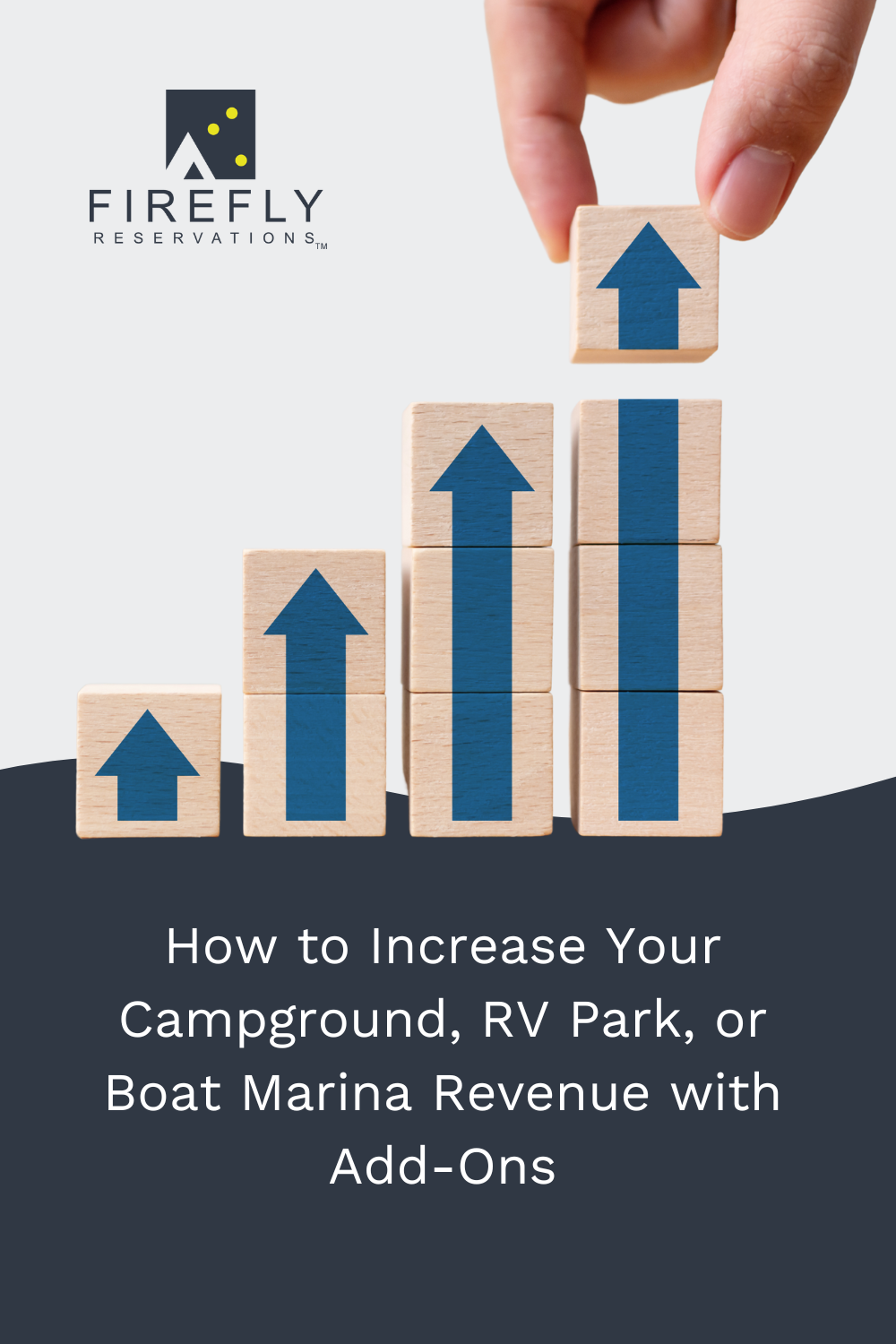 Affordability and Versatility for All
Firefly Reservations is designed for not only campgrounds and RV parks but also boat marinas, storage units, and other similar businesses. Our affordable pricing and versatile features make our reservation software the ultimate solution for any business in the outdoor hospitality industry.
Choose Firefly Reservations and revolutionize the way you manage campground bookings. Try our reservations software today and discover the benefits of automation and efficiency for your business.