BASYS Partner Announcement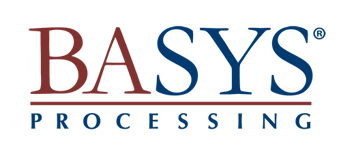 Firefly Reservations Partners with BASYS Processing to Bring Simplified Payment Processing to an Easy-to-Use Campground Reservation Management Software
RV and Campground Management Made Easy
San Antonio, TX, September 22, 2021 – Firefly Reservations and BASYS Processing have teamed up to bring simple payment processing solutions to an easy-to-use reservation management software for RV parks and campgrounds. The Firefly platform focuses on streamlining reservations for RV and campground business owners, making the addition of BASYS' convenient and user-friendly payment processing capabilities a perfect fit. This new partnership will result in a complete and user-friendly RV and campground reservation management solution.
"We are extremely excited to offer BASYS' processing services to our current and future customers. Known for their service, fast payouts, and competitive rates, they are a perfect partner for us, and our customers will benefit so much," said Bradly Adams, CEO of Firefly.
"It's exciting to have the opportunity to partner with a like-minded organization like Firefly," said Brad Oddo, BASYS Processing's founder and CEO. "Providing an exceptional customer experience is the main focus of both our organizations, and we look forward to bringing that to the Firefly user base."
About BASYS Processing
BASYS Processing makes accepting credit cards and debit cards convenient, safe, and affordable. BASYS services and solutions include countertop, mobile and virtual terminals, point-of-sale systems, and e-commerce and software integrations. The client-centered model focuses on working one-on-one with customers to design the perfect solution for their business. BASYS was founded in 2002 on one philosophy: to take care of merchants, partners, and employees, so they never want to leave. For more information, visit www.basyspro.com.
About Firefly Reservations
Firefly makes it easy to accept online reservations and automate tasks like collecting payments and sending emails. The platform is affordable for campgrounds large and small and is trusted by many across the country. Watch a demo and start a free trial today at www.fireflyreservations.com.