Firefly Reservations Wins the 2023 Arizona Assocation of RV Parks & Campgrounds Supplier of the Year Award
We are thrilled to announce that
Firefly Reservations
has been honored with the prestigious 2023
Supplier
of the Year award by the
Arizona
Association of RV Parks and Campgrounds (AZARVC). This recognition is a testament to our commitment to excellence and our dedication to serving
Arizona
's RV park and campground industry. The award submissions underwent a thorough evaluation by the esteemed award committee, comprising members of our Board of Directors, who meticulously reviewed each submission based on a comprehensive set of criteria.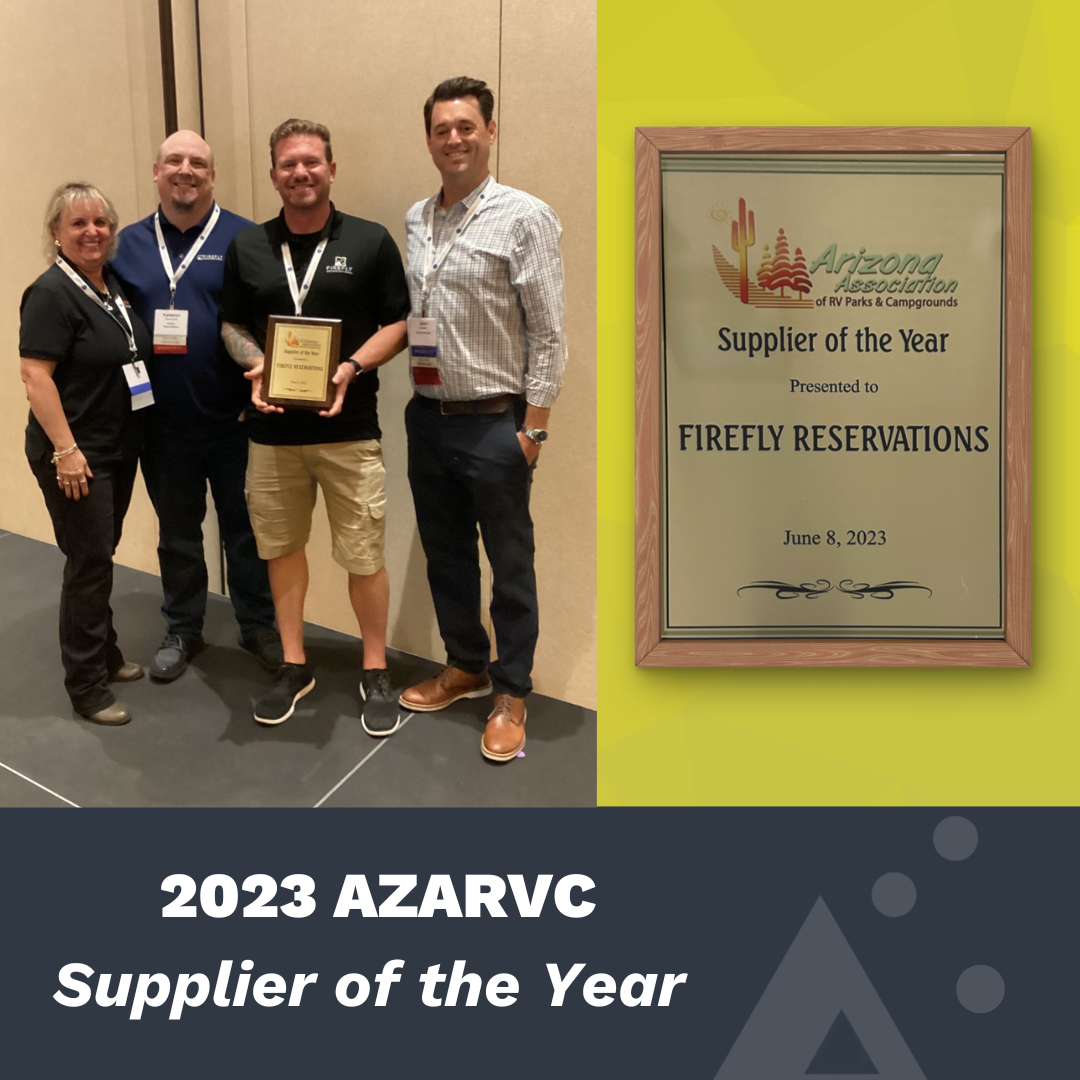 These criteria included:
our status as a current member of AZ ARVC.
the quality of our products
the effectiveness of our brochures, website, social media, and pictures
our previous awards and recognitions,
our active involvement with AZ ARVC and other related RV entities
the satisfaction expressed by our customers through testimonials
Winning this award is a testament to our team's hard work and dedication, and we are honored to be recognized as the leading
supplier
in
Arizona
's RV park and campground industry.