Tips for Smooth Sailing Through the Fourth of July Weekend
In the wake of the COVID-19 camping surge, the Fourth of July remains one of the busiest camping weekends of the year. With campground reservations and first-time campers still on the rise, this red, white, and blue holiday will bring in new and familiar faces alike for outdoor fun.
Creating a memorable Fourth of July camping experience for your guests gives you the opportunity to keep regulars happy and turn new campers into lifelong customers. Here are a few tips for a safe and successful Fourth of July weekend.
Put Firework Safety First
The Fourth of July brings two things to mind: big crowds and fireworks!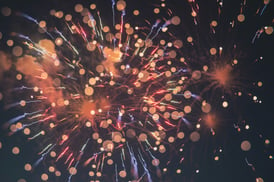 Make sure you're up to date with any county firework regulations or burn bans that may apply to your campground location. If so, communicate that information to your guests with clear signs or a mass email that notes fire bans or permitted firework discharge times. Open and timely communication with your guests about fireworks regulations will help set expectations and allow them to adjust their camping activities if needed.
For firework safety resources, visit Celebrate Safely.
Stay on Top of Your Reservation Waitlist
Although most campers book their Fourth of July camping trips far in advance, some folks will inevitably have to cancel their reservation due to unforeseen circumstances. A reservation waitlist system helps you avoid empty spots due to cancellations and is especially helpful during holiday weekends when many last-minute planners are hunting for a coveted spot.
If you don't have a reservation waitlist system, consider using Firefly Reservations, a campground management software, with this feature.
Host Family Friendly Activities
Families may be looking for unique activities to celebrate on a holiday weekend. A small firework show, a Fourth of July-themed costume contest, or an RV, golf cart, or bicycle decorating competition are a few creative ways to get everyone in a festive spirit.
If you think your campers might want something more low-key,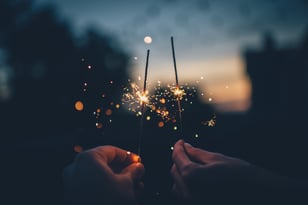 consider hosting a movie night, handing out sparklers, or setting up backyard-style games like cornhole or badminton. Even a few small activities with a Fourth of July flair can go a long way toward giving your guests a memorable experience.

Learn for the Future
As you work through the Fourth of July, keep note of any road bumps you run into and what you could do to improve them. Evaluating what works and what doesn't at your campground helps you problem-solve for the future and build an enhanced experience for your guests.
Do you need a smoother process for accepting reservations and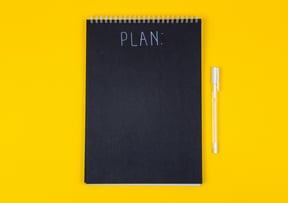 payments, especially when it comes to handling large holiday crowds? Maybe your guests favored certain activities, and you could maximize revenue with add-ons like firewood bundles, hammocks, or paddle boards.

Campground management software is a simple solution to automate many of these tasks and help you manage long weekend crowds. Simplifying your day-to-day work gives you more time to focus on guests and helps run a smooth ship during holidays like the Fourth of July. To learn how Firefly Reservations software can make your life easier, check out all our features here.
---