Campgrounds are busier than ever in 2023 and here's why
Campground Reservations Booking up Quickly
As we approach the midpoint of 2023 and the summer camping season takes off, we wanted to share some insights about how things are going so far. Campgrounds are experiencing a surge in reservations, and for the fourth year in a row, it's shaping up to be another record-breaker!
Due to high demand, campsites are facing increased competition, making it challenging for last-minute campers to secure reservations at popular destinations this summer. The increase in bookings has led to increased profits for the industry.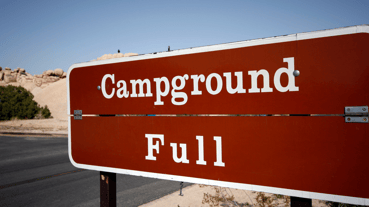 However, this surge of campers does pose some challenges. For example, campgrounds are not always equipped to handle the large crowds. As a result, many owners are seeking solutions, such as reservation software to help.
So what exactly is creating this upward trend? Let's explore!
COVID-19 Still Making an Impact
As many know, during the pandemic, camping became a safe way to get out of the house, while still following social distancing and other safety protocols. This has inspired a newfound love for adventure, travel, and nature among first-timers, which is still going strong well into 2023. Camping provides a unique opportunity to unplug and unwind, and it's great to see so many people embracing this idea.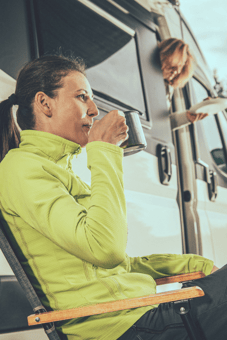 Not only are new campers enjoying the great outdoors, but older generations are also returning. During the pandemic, the 55+ community traveled less. Now that safety protocols have been lifted, they have been busy returning to normalcy. Although this is not surprising, it is worth mentioning that 66% of RV owners are boomers. Between a rise in first-time campers and the resurfacing of seasoned ones, camping reservations are skyrocketing!
Trends Worth Noting
In recent years, 'glamping' has become increasingly popular. This trend has been heavily influenced by social media among consumers and increased awareness of glamping benefits. As a result, more people are making reservations and visiting campgrounds to experience luxurious camping.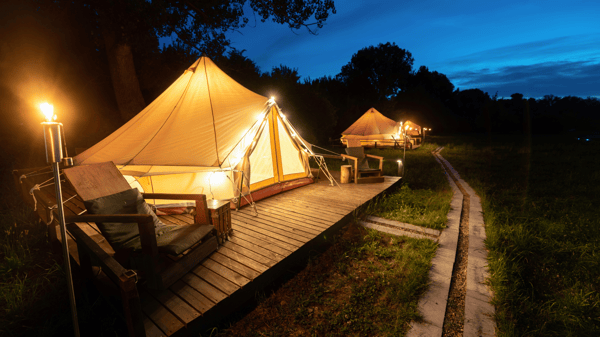 Another trend that has emerged, is the popularity of 'workamping', particularly among those who travel in RVs. Advancements in technology have made it possible for individuals to work remotely from virtually anywhere, leading to the growing popularity of this type of work. With the convenience of readily available WIFI at RV parks and campgrounds, coupled with the flexibility of remote work, it's not surprising that many are trading their traditional office spaces for a more natural environment.
Budget Friendly Vacations
Many individuals are opting for camping reservations as a cost-effective vacation alternative. As airfare and hotel expenses soar, camping offers an excellent opportunity to escape the hustle and bustle of daily life without breaking the bank. There are over 15,000 campgrounds and RV parks in the United States alone, offering plenty of affordable adventure options compared to other vacation choices. It's no wonder campgrounds are busier than ever!
Whatever the reasons, campground owners can expect high reservation numbers throughout 2023. With growing demand and a renewed appreciation for the great outdoors, camping is poised to remain a popular and rewarding activity for years to come. With that said, here are some fun activities to keep the crowds busy this summer:
Movie night under the stars

Outdoor games, such as frisbee, cornhole, and horseshoes

Campfire storytelling and s'mores making

Stargazing and astronomy lessons
Need more ideas? Click for more inspiration!
---
Sources:
Kampgrounds of America, Inc. (2023). "North American Camping & Outdoor Hospitality Report 2023" Retrieved from http://koa.uberflip.com/i/1497941-2023-north-american-camping-outdoor-hospitality-report/0?
RV Industry Association Staff. (2021, October 7). " Go RVing RV Owner Demographic Profile: Class A Motorhomes" [Blog post]. Retrieved from https://www.rvia.org/news-insights/go-rving-rv-owner-demographic-profile-class-motorhomes