10 Activities to Add to Your Campground This Year
There's nothing quite like the escape of a camping adventure to get away from the commotion of everyday life. Heading outdoors and into nature can be enjoyable and exciting for any age group. With that said, many campers will look to the campground to provide activities that will fill up their day.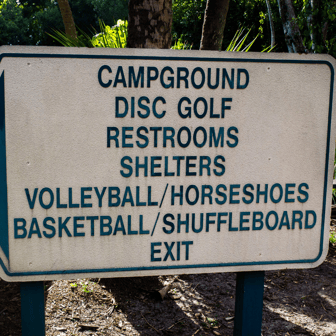 As a park owner or manager, you are always on the lookout for new and creative ways to give your guests a great time while positively impacting your revenue stream. Don't forget summer is right around the corner, and warm weather is approaching, so people are eager to get out of the house. So now is the perfect time to start planning activities that you might want to add this year. Let's explore some things that would make sense for your campground, and don't worry; we have added budget-friendly ideas too!
Drink sampling - to make this a more economical event, coordinate with your regular seasonals to provide the beverages. The adult crowd will enjoy sipping and making new friends. Additionally, you can invite vendors in your community to set up a booth.

Fishing tournament -

be sure to check out your state and local laws as well so visitors can acquire any required licensing beforehand. Set up a concession to sell snacks and drinks.

Pro-tip, Firefly Reservations POS system makes processing transactions a breeze! The winner(s) could receive a free site for the year.
Flashlight scavenger hunt - everyone, including younger children and families, will enjoy participating in this one. Play in teams of at least 2, and ensure kids are accompanied by an adult for safety. Check items off the list by locating them around the grounds.
Yoga classes - outdoor yoga has become popular, and we can see why! The scenery of beautiful green foliage can add to the relaxing benefits of this activity.
Water Wars - It's getting hot outside; cool down with the ultimate water balloon fight! Give teams their own colored balloons and track who has the most hits. The last 2 teams left standing face-off in a final battle.
Host a murder mystery - everyone becomes a suspect in a game of who did it. You can enhance the experience by adding a campfire dinner to the event.
Campfire chef - put a spin on traditional cooking classes. Frequent campers will appreciate learning easy and new meals to make for their next trip.
Glow pool party - beat the heat this summer with an epic pool party. Add a DJ for more entertainment, and sell glow sticks, floaties, and other pool toys on site.

Bean bag tournament -

draw customers to your campground with a cornhole tournament. Teams can get their reservations online before the event. Check out how easily teams can make group reservations HERE.
Golf cart parade - events like this can be especially charming during peak holiday seasons. It is never too early to start thinking of unique ways to attract more traffic during off-seasons. If you plan this in the fall or winter, set up a place to sell hot cocoa and cider.
The key takeaway here is that you can utilize your campground for more. You can add many activities to appeal to new customers and, most importantly, keep them coming back each year.